To improve our services, we are introducing especially for you: the Ter Elst Assistant!
What is Ter Elst Assistant?
Ter Elst Assistant is a person who assists you during your stay.
You can ask your question by means of a message via WhatsApp.
You can open Whatsapp or by the QR code below or send a message to the number 03/450 90 00.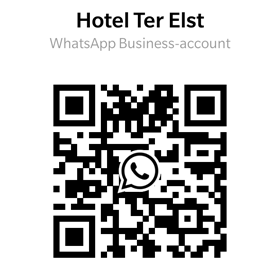 Contact Hotel Ter Elst
Thank you !
Your message has been sent.